Legend of the Raven:
The crow is a common bird that appears in many legends, mainly in northern Europe.
Vikings, Celts and Scots have made it a strong symbol. Guardian, bird of misfortune, soul bearer or warrior emblem, the crow is both feared and respected.
She always has a relationship with night and death and therefore with the moon and the passing of time…
---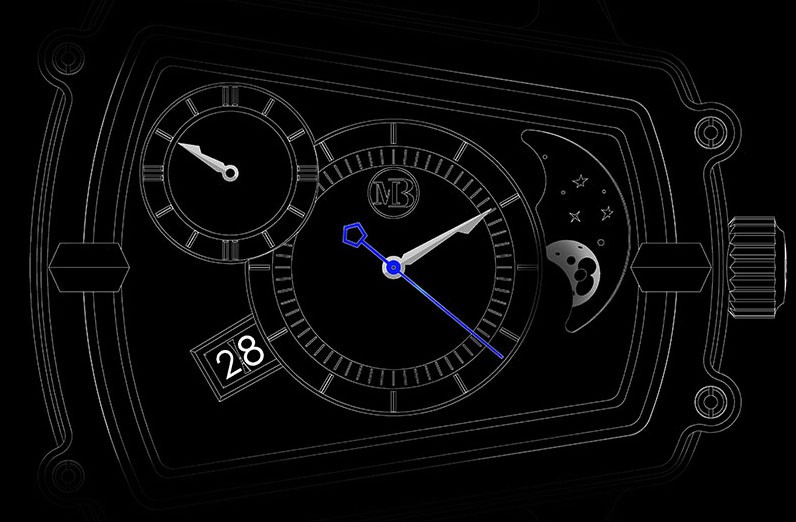 The Moon and the uncontrollable time…
The asymmetrical watch RAVEN is a model with a very remarkable design, and it is equipped with a mechanism developed, perfected and assembled in our workshops.
This exceptional watch displays a large moon phase , a double dial for hours and minutes in the form of a regulator

In a second step, it was decided to add a big date. This complication makes this module both more complex but also more complete in terms of informations.
The case and the asymmetrical bracelet make it a singular model.

"Dark and respected, like the Raven"
In a spirit close to the manufacture, we produce ourselves the display module Moon Phase + big date + regulator – The whole is made with the greatest care in our workshop in France".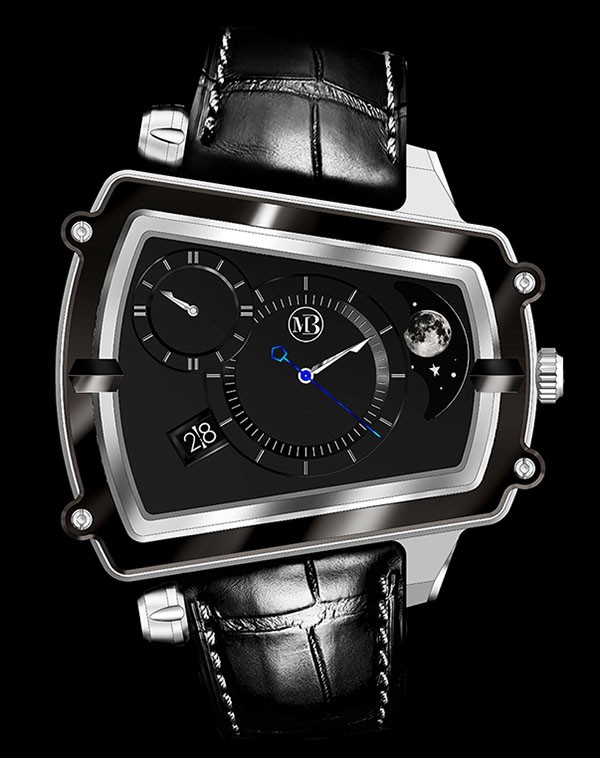 From the first sketch to the actual design, there are many hours of study, prototyping and design…
To date, the study of the module is in progress and we have to carry out many tests on the prototypes.
Once these steps have been validated we will be able to carry out the manufacturing.
This series will be limited to 15 or 20 pieces only.
You are interested in this model and would like to obtain the latest information on its development, pricing and availability.
Leave us a message on our contact form.